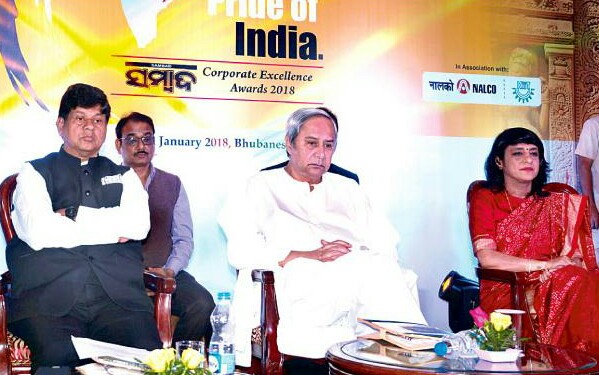 ---
Bhubaneswar: Odisha's largest media house Sambad presented Sambad Corporate Excellence Awards to various corporate houses, companies, business establishments and startups in a special event — Brands of Odisha Pride of India– organised, here on Friday.
While Nalco, MCL and OMC bagged the awards in PSU category, Falcon, Imfa and Mayfair got in large category. In medium category Milk Mantra, Bharat Masala and Empowertrans received the awards while the small category Odi-Ray Industries, Modern Test Centre and Unique Power Generation got the awards.
As emerging brand, Bunkaari India, Auroin India were also awarded.
Giving away the awards to the successful brands, the chief minister Naveen Patnaik said "This is an reflection of assertion of 21st Century where people are ready to plunge into the world of business and create their own identity at national and global level."
"My government lays great emphasis on harnessing the rich resources of Odisha. We can truly unlock the immence potential  of these resources only when we are able to create authentic brands for the products and services out of these resources. Our schemes for MSME and export promotion aim at facilitating creation of national brands."
" Our quantum jump of 114% in export growth during 2016-17 over the previous year speaks volumes about our progressive policy. Odisha has been recognised as Champion State by government India."
The Sambad group chairman, Soumya Ranjan Patnaik, managing director Monica Nayyar Patnaik also spoke on the occasion.