Bhubaneswar: Bhubaneswar Music Circle presented Hariharan Award 2021 for excellence in Hindustani Classical Music to upcoming vocalist Milan Kumar Panda, here at Rabindra Mandap, on Friday.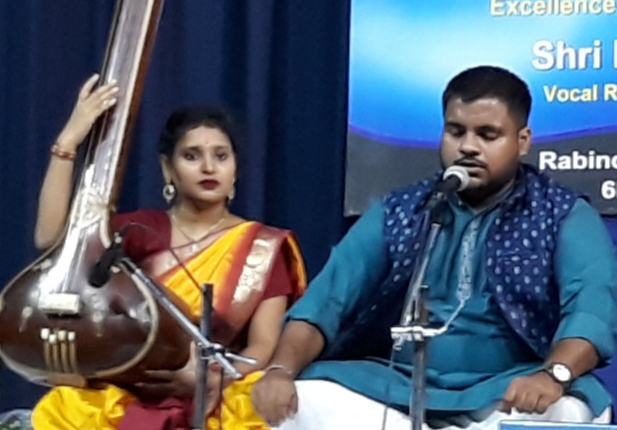 The evening started with Santoor recital by Nanda Kishore Das. The Balasore-based Santoor player opened with Raag Kirbani. He was accompanied by Kulamani Sahoo and Siba Prasad Das on Tabla.
The Award which comprises a cash prize of Rs 15,000and a citation was presented to vocalist Milan Panda by president Dr Behera.
Milan Panda is accompanied by Sushant Jena on Tabla, Sumanta Maharana in harmonium and Barsha Rani Sahu in Tanpura. He started with Raag Malkaunsh.
Music Circle president Dr Arabinda Behera opened the award giving ceremony by lighting the lamp along with GKM Odissi Research Centre chief executive Sangita Gosain. Circle secretary Khirod Patnaik conducted the programme.