Rayagada: Tribals of five villages of Rayagada and Koraput districts of southern Odisha demonstrated against the Odisha government's move to hand over Kodinga Mali bauxite mines to Vedanta Resources.
The villagers of Singaram, Biriguda, Biriguda colony, Balijodi and Odiapentah situated on the foot of Kodinga Mali hill on August 11, 2017 have passed a resolution stating, ' not to give any patta land, forest land and community land to any mining company'. Circulating the resolution among the NGOs working for the interest of the tribals have solicited their support for their struggle against the government's move.
Ganatantrik Adhikar Suraksha Sangatha, Odisha (Gass), an NGO working in the area has joined hands with the tribals in their fight against using their hills, forest land for mining purpose. the strugglein the area has said that his organization is opposing the move to hand over the mines to Vedanta.
"It has been the practice of the government of Odisha to handover land and forest of local peo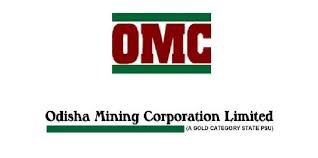 ple without asking their consent to various mining companies either in a back-door policy or using police force or both which  has been opposing", said Gass president Dr. Golak BiharinNath. Quoting media report,  Dr Golak said the government of Odisha was intending to give proxy mining lease of Kodinga Hill to Vedanta company through Odisha Mining Corporation (Omc).  Since then local people of the area have been opposing such move of the government, he added.
Dr Golak has pointed out that the resolution also demanded that the land allotted to Aditya Birla's Hindalco about 20 years back be returned to the tribals as the land is remaining unused taking a cue from the supreme court's directive on Singur case of West Bengal.
Koraput and Rayagada districts are coming under Scheduled Area of the Constitution. The tribals and dalits living in three blocks, namely, Kashipur, Laxmipur and Dashamantapur, depend on streams coming from this 428.31 hectares stretched Kodinga Hill for drinking and cultivation. Agriculture is the main economy of all people of the area. They also worship Kodinga Hill as their god.
The Gass president said the government of Odisha had signed MoU with Hindalco in 1993 permitting later for extracting bauxite from this 81 million ton  bauxite hill. However, now the government has given mining lease to Omc, a government of Odisha PSU, to transport bauxite to Lanjigada alumina plant of Vedanta with help of sub-lessee Maitri Company.
Stating that Gass is opposing such transfer of proxy-mining lease to Vedanta Resources, Dr.Golak has demanded that the government should restrain any mining of bauxite from Kodinga Hill  and the government should take permission of the local community before taking up any decision. The government should issue land pattas in favour of the forest dwellers of the area as per the Forest Right Act, 2006.