Paradip: The Paradip Port Trust chairman, Rinkesh Roy, said that the port is going to invest over Rs 21,000 crore to develop a world class, globally competitive Smart Industrial Port City, three new berths and mechanization of three berths besides capacity building in the coming years.
Stating that the Smart Industrial Port City which will come up with an investment of Rs2770 crore, the chairman said this will make Paradip a hub for MSME. The project include an industry processing zone, a multi-modal logistics park(MMLP). The port has received Explression of Interest (EoI) from over 40 industries for setting up units at Paradip. One of the main themes is the development of a wood cluster where industries from western India are shifting their base to Paradip.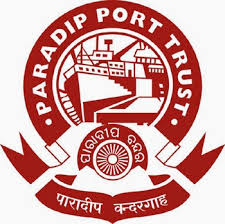 Rinkesh said the  MMLP will be developed by CONCOR over an area of 100 acres with a 11 lakh Sqft wearhousing facilities. According to him, the wearehouse would make Paradip the largest warehouse hub in eastern India.
As part of the capacity expansion programme, the port is proposing to deepening the habour to handle capex, outer harbour and railway links with an invest Rs 15,000 crore in next 10 years. Currently, the port has undertaken the development of 3 new berts and mechanisation of 3 berths with an estimated cost of Rs 3,300 crore.
The chairman said Paradip port has witnessed 15% growth in terms of cargo handling this year with coking coal, POL and iron ore traffic showing robust growth.