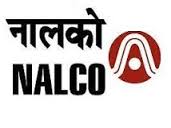 Bhubaneswar:The Central sector National Aluminium Company (Nalco) has declared a total dividend of 56% for the year 2016-17, here on Saturday. The total payout, including dividend distribution tax, works out to Rs651.40 crore, as against Rs 562.22 crore paid in the last fiscal. The dividend payment, including dividend distribution tax works out to 97.44% of net profit. Nalco has paid a total of Rs.6687 crore as dividend, including Rs.5632 crore as share of government of India, since its inception.
The shareholders of the company approved the dividend payout in the 36th  Annual General Meeting held here on Saturday. The total dividend works out to Rs 2.80 per equity share of Rs 5 each.  Share price of NALCO has more than doubled in last two years from Rs.36.45 in 2015 to Rs.85.40 as on 13th September 2017.
Nalco CMD Dr. Tapan Kumar Chand told the stakeholders that the company is sustaining production performance, along with productivity and profitability despite the downturn in the international metal market.
Disclosing the action plan of Nalco, Dr.Tapan said, " Increasing the volume of production, expansion and modernization of our plants, import substitution and diversification of products includes our action plan". Further, the company targets to strengthen its presence in the domestic as well as in the international market, he said adding , a new business model has been envisaged, which takes into account the market uncertainties of future.
Nalco has posted a net profit of Rs669 crore from a gross turnover of Rs7933 crore in 2016-17. The company has recorded highest ever production with bauxite transportation of 68.25 lakh tonnes tonnes, thus achieving 100% capacity utilisation in mining operations. The company's refinery achieved 100% capacity utilisation registering  highest ever alumina hydrate production of 21 lakh tonnes during the year. Cast metal production has touched 3.87, registering a growth of 4.03% over the previous year. The total metal sale in the domestic market registered a growth of 2.52%. Net power generation of 6,066 Million Units(MUs)  registered a growth of 3.85% over the previous year. Similarly, the company generated 206 MUs of green energy from its wind energy generation facility.