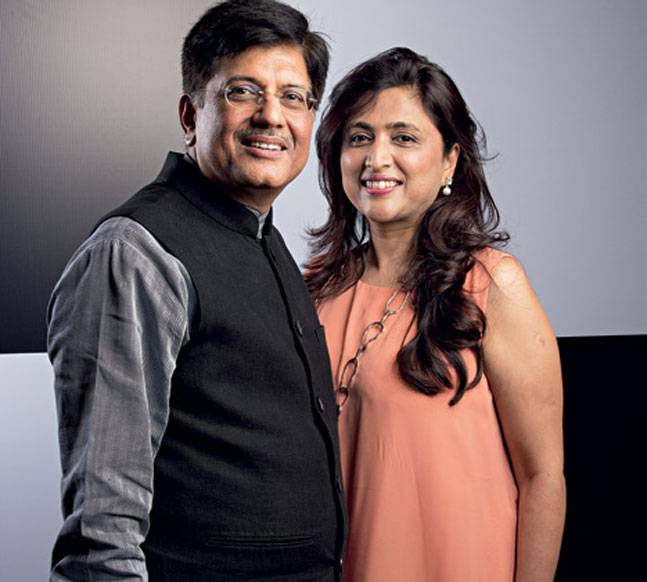 New Delhi: Indian Railway is to get a charming lady as its passenger soon.
Or at least that is what expecting the top railway officials.
Seema Goyal, the beautiful wife of union railway minister Piyush Goyal is not travelling  in train for stinking toilets.
"I would have motivated my wife to travel in trains but for the stinking toilets", said the railway minister while taking a meeting of senior officials of Indian Railways through video conferencing on October 3, 2017.
Goyal said that the train toilets are giving unpleasant and peculiar smell because of the use of phenol type disinfectants. He suggested that the railway should use disinfectant fluid with pleasant smell in place of phenolic type disinfectant.
The Railway Board, meanwhile, has come out with a circular that there would be no purchase of phenol type disinfectant. In that place, deodorising-cum-disinfectant fluid having some pure strained absolute essential oil like pine, lemon grass or any other essential oil having pleasant order should procured for use in train toilets.
With train toilets smelling sweet, Seema will certainly board a train soon.
Officials in stores and purchase department , however, are waiting for a clear directives. Whether the minister has any particular brand in mind. For, yoga guru Ramdev's Patanjali too manufacture sweet smelled toilet disinfectant.