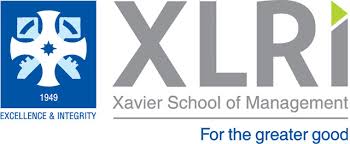 Jamshedpur:  Xavier School of Management (XLRI), Jamsedpur,  one of the country's leading B-school has achieved 100% placement in two days.
" XLRI achieved 100%  per cent placement in this year's summer internship placement process (SIP) in two days," the institute claimed in a press release adding, "Over 90 companies offered jobs in consulting, finance, sales and marketing, operations, business development, human resources and industrial relations." Several new companies visited this season. Companies like  Microsoft, HUL, ITC, BCG, PWC, Coca-Cola offered large number of jobs,  the release said.  While FMCG companies had the highest 27 % per cent share, the sales and marketing and the finance had 25% and 20% shares respectively.
While the highest stipend is Rs 5 lakh for two months, the median and average stipend increased by over 20%.