Bhubaneswar: Chilika, India's largest brackish water lagoon, has started receiving winged tourists from far and near as winter sets in for the season.
Already over two lakh birds from far off places like Siberia and also Himalyan region. However, the Chilika Wildlife Division Divisional Forest Officer(DFO) Bikash Ranjan Dash is expecting that Chilika will get more feathered visitors this year. About 9.47 lakh birds of 176 different species were spotted at the lake last season.
Small birds like Pintails, gadwals, shovellers, rudy shelducks, pratincoles and waders have already arrived and the bigger one are yet to come.
Chilika attract bird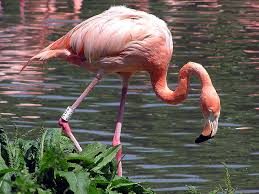 s from Siberia's northern, central and eastern parts besides China, Mongolia, West Asian countries, and the Himalayan region every year.
The birds of various hues usually arrive in the second half of October. But, this year their arrival was delayed due to the depression rain in October which made the weather not conducive for the feathered  tourists. As the high patches and vegetation areas of the lake remained submerged due to rain, the winged visitors delayed their landings.
Meanwhile, to protect the birds from the poachers, the forest department has set up 19 temporary bird protection camps at Nalabana sanctuary, the 15.59 sq.km area in the midst of the lake  which attracts large number birds including exotic ones.