Bhubaneswar: The six-day MSME International Trade Fair 2018 came to a close, here on Saturday evening.
Fair with the focus on food processing  was attended by international client from Germany, Korea, Iran and Bangladesh. As many as 347 stalls in about five hangers displayed the achievements of MSME sector in India .
The state MSME minister, Prafulla Samal, and MSME additional chief secretary LN Gupta, S.R Pradhan and P.K Jena graced the concluding ceremony.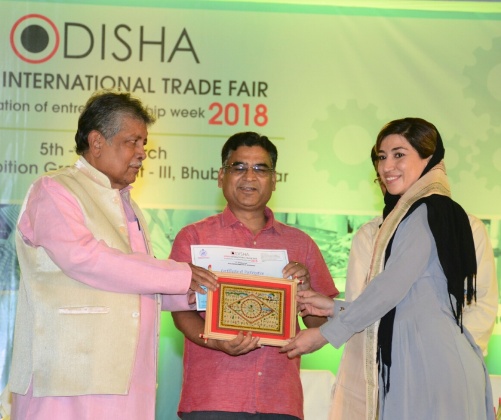 On this occasion several MSMEs were awarded for their achievements. The winners are the anaging director of OM Oil & Flour Mill Sarat Kumar Sahoo, general manager of Anmol Industries S. Venugopal,  Kandhmal Apex Spices Association, DM Stark Industries, Digb Garments, Gobinda Dhupakathi Cluster, Universal Species,  B & A Packaging India, Prime Agro Food Processing MD Sandeep Guha Ray, Gopi Textile MD Pawan Jhunjhunwalla, GW Pumps Sanjib Parida, and Taj Industries Hasina Bano.
And among the start ups,  Aranyak Ecoharvest director Pravat Choudhary, Ruffin Technology's Dharma Prakash Rath were adwarded.
PSUs like Nalco, Indian Oil Corporation, Mahanadi Coalfield Ltd. Odisha Mining Corporation were awarded for their patronage to MSME sector.