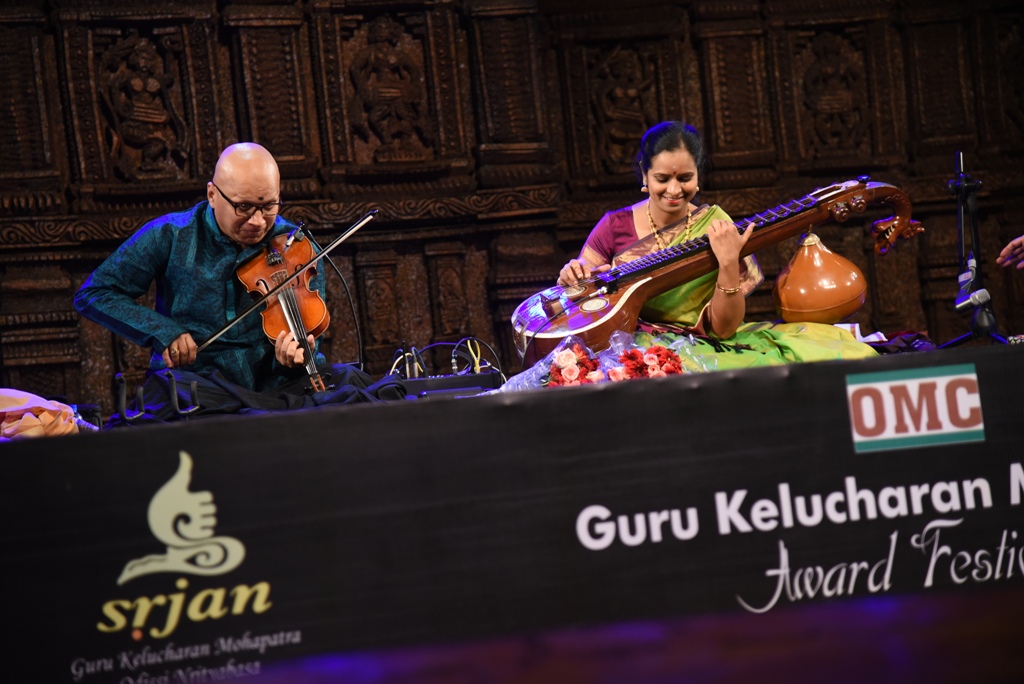 Bhubaneswar: Rajashri Praharaj's solo Odissi dance and Carnatic music Jugalbandi by the husband-wife duo — Jayanthi Kumaresh on the veena and R. Kumaresh on the violin– stole the heart of audience at Rabindra Mandap, here on Wednesday. The performance as part of the Srjan's 24th OMC Guru Kelucharan Mohapatra Award Festival.
The Festival was inaugurated the by governor Ganeshi Lal and was graced by state finance minister Sashi Bhusan Behera, culture minister Ashok Panda, retired bureaucrat Ashok Tripathy, and culture director Bijay Nayak. Srjan's director Ratikant Mohapatra chaired the inaugural function.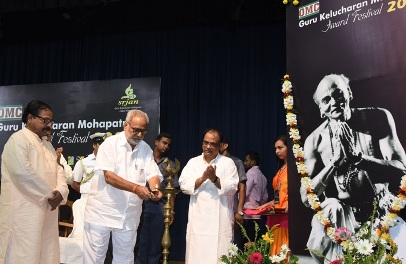 Rajashri, an Odissi dance exponent, presented s recital with a Pushpanjali followed by a pure dance piece, Hamsadhwani Pallavi set on Raga Hamsadhwani and Ekatali, choreographed by the legendary Guru Kelucharan Mohapatra to the music composition of Pt. Bhubanewar Mishra. Her dance captivated the audience with immense technical virtuosity and execution of the nuances of this piece. Accompanied by the effortless brilliance of Ratikant Mohapatra on the Mardala, Ramesh Chandra Das and  Agnimitra Behera on the Violins,  Srinibas Satapathy on the flute and Rupak Parida on vocals, she performed the Abhinaya, Sita Haran to conclude her recital.
The Odissi dance was followed by Carnatic music.  Husband-wife duo of  Jayanthi Kumaresh on the veena and R. Kumaresh on the violin engaged in a jugalbandi much to the delight of the audience. The two presented a soulful duet accompanied by Jayachandra Rao and Krishnaswami Sankararaman on the mridangam and ghatam respectively. Their captivating rendition of Raga Sangeeta, exploring the intricacies of both instruments, showed their years of experience and expertise in their respective fields and portrayed a celebration of music as a way of life. With a glorious beginning to the festival, the audiences can definitely hope for a visual and musical treat with performances of Vyjayanthi &Prateeksha Kashi (Kuchipudi), AGAM (Carnatic Progressive Rock), Partha Sarathi Panigrahi (Geeta Govinda), Rajendra Gangani (Kathak), Ambi Subramaniam (Violin) and the host, Srjan Dance Ensemble(Odissi), all lined up in the next four days.