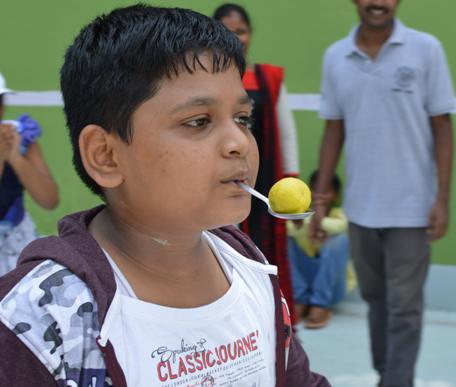 Bhubaneswar: Xavier Institute of Management, Bhubaneswar (XIMB) organized marathon race –X-Athon 2018, here on Sunday.This is a prelude to the XIMB's annual cultural and Business festive; "Xpressions 2018" which is scheduled to take place from 16th to 18th November 2018.
More than 500 people including college students, corporate employees, and people of diverse age groups participated in the run. Pratima Topo emerged a winner among the female participants and Ashok Dandesena  and Shubham Behera finished as winner and runners up in the race.
Later, the Social Responsibility Cell (SRC), XIMB in association with Xpressions Steering Committee (X-STEC) organized X-Enable. This is an initiative with a vision of letting the specially-abled ones take flight in the arena of sports. Children from 4 schools participated, namely, Swabhiman, Chetana, The Institute for helping Disabled, and Aaina. The event witnessed more than 80 participants in various sports like 100m race, skipping, lemon spoon race, 3 legged race, mini basketball, mini volleyball, etc. Trophies and certificates for various events were distributed. The prize distribution ceremony was followed by lunch and sweets distribution by the volunteers.