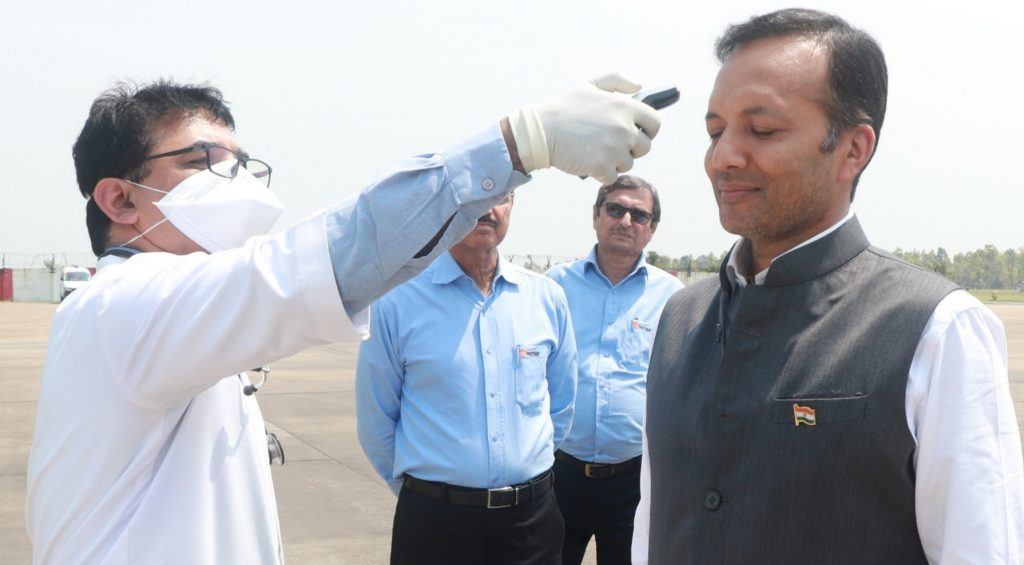 Bhubaneswar: Naveen Jindal-led Jindal Steel and Power Limited (JSPL) has made elaborate arrangements to fight the corona virus spread and ensure that its employees, and their loved ones, are safe, secure, and well-protected. The company has ensured that each and every employee is screened for body temperatures, and thermal scanners have been employed for the same. This facility is available across all JSPL centres and facilities in the country.
According to a press release issued by the company's Jindal Centre head office, hand sanitizers have been made available in all its offices and facilities to make sure that employees maintain the highest standards of hygiene. Face masks have been made available to all the employees. A team of specialist doctors is monitoring and overseeing the preventive arrangements being put in place.
JSPL Chairman Naveen Jindal said that "employees have a key role in running the business", and "their well-being and good health is a top priority for us".
"As per the instructions and guidelines of the union government, the JSPL family is undertaking all possible measures to contain the spread of corona virus," he added.
JSPL CHRO Rahul Taneja said: "The company management is attaching utmost importance to the wellbeing of its employees and their families". He added that emergency response teams have been constituted at all JSPL centres and plants, who are counselling the employees. "They are also well-equipped to handle all kinds of situations," he added. In accordance with the guidelines issued by the Ministry of Health and Family Welfare, the overall situation is being closely monitored, said Taneja, adding that all standard operating procedures were being followed.
JSPL Foundation is also sensitizing the ocal community living in the vicinity of business locations of JSPL across India are being sensitized on prevention of Covid-19 through messaging, social media, postering and audio-visuals as per government issued advisory. 
The Foundatiln is making people aware about social distancing, hand washing and related personal hygiene. It is encouraging them to report the nearest hospital on having symptoms of flu, cold and fever.