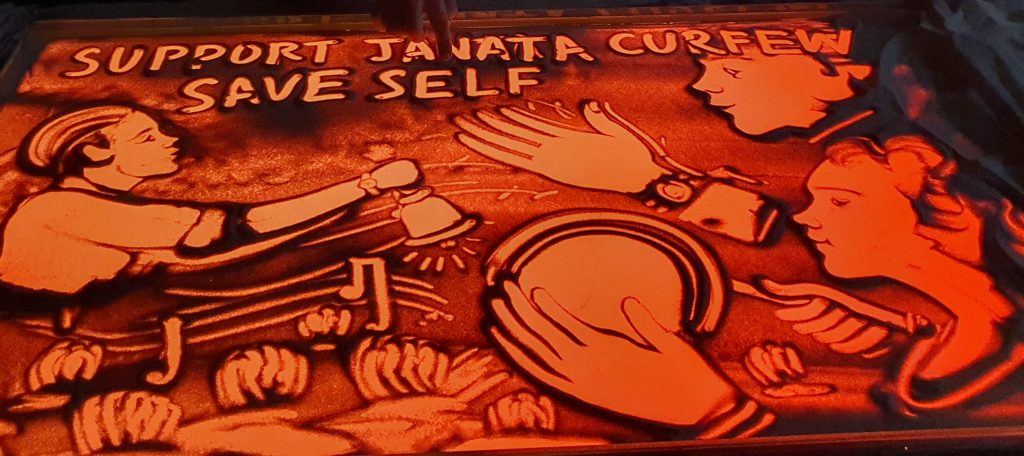 Puri: International famed sand artist Manas Kumar Sahoo has created a sand animation video to pledge his support for the Janata Curfew call given by prime minister Narendra Modi.
" Our beloved prime minister has requested to observe Janata Curfew on 22nd March,2020 from morning 7 am to 9pm in the night. So let us get united and  avoid going out for a day which can help stop the virus to spread & protect ourselves", said Manas through his sand animation.
In his sand animated clip he has depicted how the busiest roads and the much crowded tourist places and monuments have been seen abandoned nowadays because of this pandemic. He has given a very important message in it. The message says " Support Janata Curfew, Save Self.". To create this it took him 3 long hrs.