Bhubaneswar: The Odisha State cabinet held on Monday under the chairmanship of chief minister Naveen Patnaik has taken important decisions for Covid management and containing spread of the pandemic in the State.
Besides, Cabinet has also taken other ten important decisions relating to the departments of water resources, industries, commerce and transport, general administration and public grievance, and home.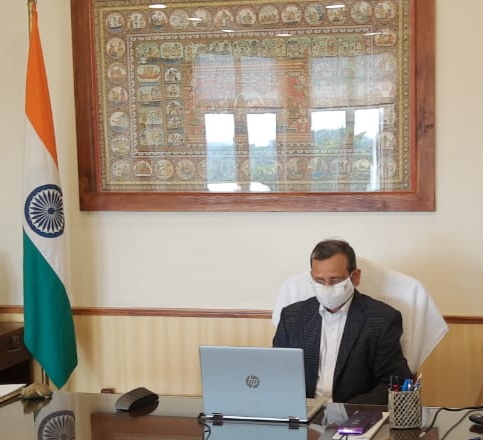 The cabinet approved a proposal to procure Covid 19 vaccine from the global market through tenders.
The other major decisions are Rules to regulate the method of recruitment and service conditions of the persons appointed in the Odisha nursing college education service; Command area development and water management activities in irrigated commands; Utilization of ground water resources through deep bore wells with solar pump system in remote areas of the State under Buju Krishak Vikash Yojana Deep Borewell Secha Yojana; Approval of tender for construction of sports infrastructure facilities in Kalinga Stadium Bhubaneswar and Construction of news international hockey stadium at Rourkela for Hockey World cup; Amendment of Negative list for addition of manufacturing/refilling of medical oxygen/ container; Amendment of Odisha transport- traffic and enforcement rules, 2013; Change of the nomenclature of " Forest and Environment department" as " Forest Environment and Climate Change department"; Amendment of Odisha ex-servicemen ( recruitment to State civil services and Posts) Rules; Annual report on activities of Odisha Public Service Commission for the year 2017-18; and, Framing of the Rules for accommodation and other services in Bhawans owned and maintained by the Home department outside the State-2021.
The State chief secretary Suresh Chandra Mohapatra briefed the media about the cabinet decisions.