Bhubaneswsr: Odisha chief minister Naveen Patnaik Thursday made an aerial survey of the areas that has been devastated by the cyclone 'Yaas'.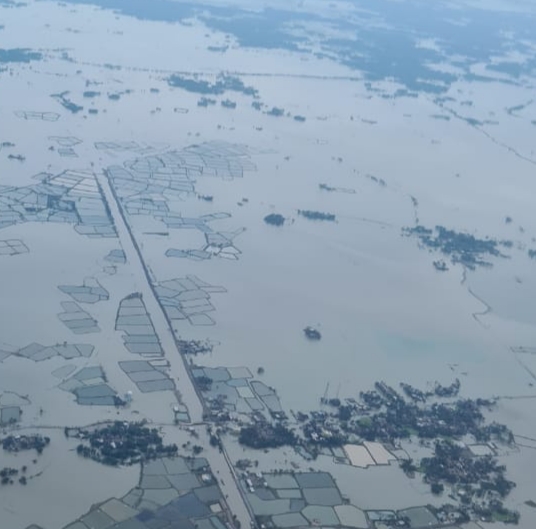 " Chief minister Naveen Patnaik undertook an aerial survey of the damage caused by cyclone Yass this afternoon", said a CMO press release.
The cyclone Yaas which hit the Odisha coast on Wednesday morning caused widespread damage in five districts of the State.