Bhubaneswar: Kanccha Lannka, the OTT content producer has released Sunday the first poster of its new web series Barang 1999. The poster is released with the tagline- A Woman's Fight that Changed Odisha Politics Forever.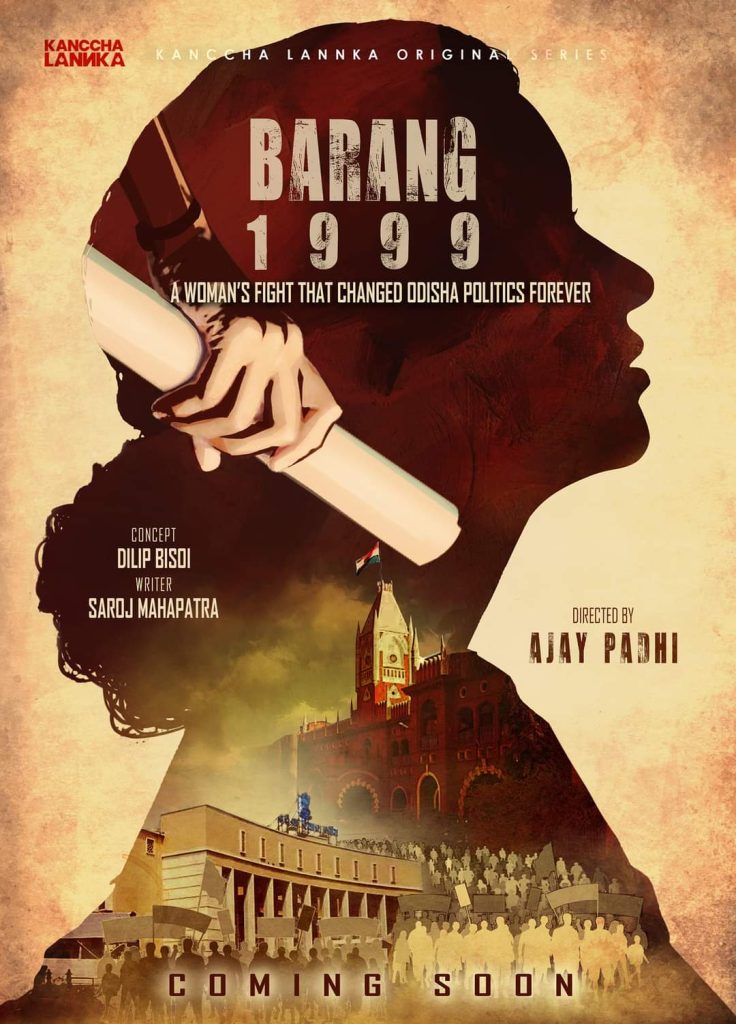 An original from the stable of Kanccha Lannka, Barang 1999 is a story of a woman pitted against the mighty government. While concept of the web series by Dilip Bisoi, the story is by Saroj Mohapatra. Hit web series Exposed famed director Ajaya Padhi is directing this new series.
After super duper success of Gangs of Puri, Barang 1999 is expected to glue the viewers.