Bhubaneswar: Odisha chief minister Naveen Patnaik has welcomed the initiatives taken by the union finance minister, Arun Jaitley, to bring in transparency in political funding.
The Union Budget 2017-18 presented on February 1, 2017 has provided that any donation above Rs 2000 to political parties would be through bank instruments. The present threshold is Rs 20,000.
Stating that a small beginning has been indicated in bringing more transparency in political funding, Patnaik said, "We welcome this". "I hope this will be taken forwar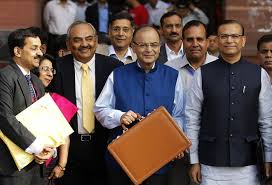 d and comprehensive reforms are made in this regard after due deliberation," he added.
The chief minister hailed the union finance minister for the decision that the Central government will commemorate the bi-centenary of Paika Vidroha led by Buxi Jagabandhu. He also  complemented the finance minister for adopting Odisha's Mamata programme for the national roll out.
Patnaik, however, described the Union Budget as a "mixed bag" and falls short of expectation on many counts. His disappointment is that there is no stress on job creation. There is no measures to address the adverse impact of demonetization. Stating that people at large took the burn of demonetization, he said, " I was expecting something spectacular for the common man in the Budget".
Pointing out that there is a meager increase of 5.5% in the scheme related  transfers from Centre to the states over the previous budget provision, he said, "Considering inflation, in the real terms, there is no increase at all." "The allocation of funds for schemes relating to rural roads, rural drinking water, education, mid-day-meal program and urban development is almost stagnant," he rued.
Special Central Assistance and Article 275 grant for Tribal areas are showing a growth of only 6.3 per cent and 2.6 per cent respectively. There is no growth at all in the allocation for Special Central Assistance for welfare of Scheduled Caste as well as Social Security Pensions under the National Social Assistance Program.