Bhubaneswar: The Odisha Electricity Regulatory Commission (OERC) started public hearing on the tariff revisioin petitions filed by two generating companies– Odisha Hydro Power Corporation (OHPC) and Odisha Power Generation Corporation (OPGC). With this the hearing for determination of energy tariff for FY 2017-18 for the state commenced.
OHPC has pegged its Annual Revenue Requirement (ARR) at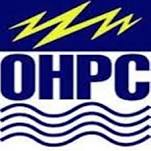 Rs1026.356 crore for the year 2017-18. The state-owned generating company has projected design energy(OHPC+Machkund)  for sale of 5619.24 MU(million units). The estimated energy drawl of Machhkund is proposed at 262.50 MU. OHPC , which owns seven hydel stations in the state, has a total firm capacity of 2008.5 MW
The OERC chaired by its chairman Upendra Behera has taken up six petitions challenging the ARR of the OHPC.
The AES managed OPGC has asked for a tariff of 263.90 paise/ kWh of which the capacity charges at the rate of Rs82.00 paise/kWh and the energy charges  at the rate of 181.90 paise/kWh. The OPGC, which owns the 420MW  Ib Thermal Power Station in Jharsuguda owned jointly by the Odisha government and the US utility giant AES Corproation with 51% and 49% equities respectively.
There are seven objection petitions against the OPGC's tariff revision plea before the OERC.