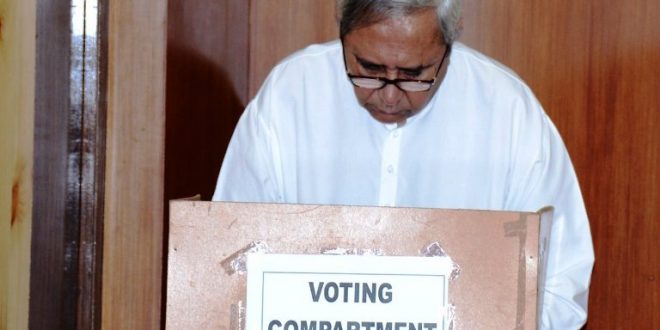 Bhubaneswar: Given the party dictate, its is widely assumed that the BJD, Congress, BJP and the lone CPM  MLAs in Odisha might have cast their votes  for the presidential elections on Monday as per their respective partyline. But, how the Samata Kranti Dal's George Tirkey, and independent Sanatan Mahakud have voted in the election is nobody's guess.
Sanatan Mahakud, better known for his strong grip over the iron ore mines in Keonjhar district, is of late hobnobbing with the ruling BJD leaders. So, it is assumed that he might have preferred NDA candidate Ramnath Kovind. On the other hand George Tirkey, a firebrand tribal leader known for his secular credential, is a bitter critic of the ruling BJP and also the ruling BJD. So, he might have voted for the Congress candidate Miera Kumar. The other independent MLA, Uma Kanta Samantray, who has been co-opted by the ruling party, is likely to vote on the BJD party line.
Since, the election for president is a secret ballot it is not possible to know how the two Odisha MLAs have voted this time.
Interestingly, all the three major political parties, BJD, Congress and BJP  had asserted that there would be no cross-voting from their parties. The suspicion of cross-voting, however, is continuing as all the three parties are ridden with dissidents.
The Room No 55 of the Odisha state assembly Monday witnessed brisk activities with MLAs rushing to vote for their respective favoured presidential candidates.  All the BJD's 117 MLAs, including chief minister Naveen Patnaik, cast their votes in the elections. The 16 Congress MLAs, despite their reservations against the party high command who is not listening to their demand for change in PCC president, were ahead in the queue to caste their votes first. The 10 BJP MLAs, including dissident leader Dilip Ray, participated in the elections.
But, whom do the dissident leaders, both party MPs and MLAs,  vote would certainly remain a mystery for all time to come.