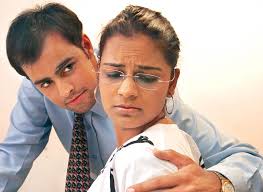 Mumbai: Indian IT majors Infosys, Wipro and TCS have disclosed data about the sexual harassment cases work places during 2016-17. Similarly, SBI and Kotak Mahendra among banks and Tata Steel, Mahendra & Mahendr, Bharit Airtel reported the cases of 2016-17.
The companies and corporate houses have filed the disclosure as per the regulations of the Securities & Exchange Board of India (SEBI) and the Sexual Harassment of Women at Workplace(Prevention, Prohibition & Redressa) Act, 2013 . While the SEBI regulation requires that all listed companies to file disclosure about the receipts of sexual harassment cases and pendency data at the end of the fiscal in their annual reports
Infosys has reported  88 cases of sexual harassment cases in workplace in 2016-17 as against 62 in the previous year. The TCS said it received 65 sexual harassment complaints for the year 2016-17 as aginst 35 in the previous year while Wipro has reported a total of 111 cases in calendar year 2015.
Among banks, the country's largest public sector bank SBI has disclosed that as many as 21 cases of sexual harassment complaints were received in 2016-17 as against 27 in 2015-16.  Kotak Mahindra Bank has reported that it has received  19 complaints in 2016-17 as against  8 in the previous year.
Steel giant  Tata Steel has disclosed it has received 26 complaints during 2016-17  and  18 the previous year while auto major Mahindra & Mahindra has received 4 complaints during 2016-17.
Telecom player Bharti Airtel reported 5 cases while pharma major Cipla reported 3 cases in 2916-17.
The corporate houses and the Banks have said in the disclosure that they are taking the cases seriously. While full fledged mechanism has been put in place for redressal of the cases, the pendency rate is vey low, they asserted.
Reliance Industries, ITC, Bajaj Auto, Lupin, however, have disclosed that they had received no complaints in 2016-17