Bhubaneswar: Ollywood superstar Anubhav starer Kabula Barabula-Searching Laila will hit the silver screen during the coming Dusshera. Elina will be seen in female lead role opposite Anubhav in this romantic comedy.
The launching of the new movie was announced at Dwaraka Hotel in Cuttack on Sunday.
Produced under the banner Vidhisha Kraft and AB Films, the film will castes two top comedians of Odia cinema, Harihar Mohapatra and Papu Pom Pom.  Pradyumna Lenka, Anisha Mangu, Prince, Anita Das, and Sambhu will also be part of the casting. Produced by Vijay Kandoi and Aviram Sahu, the film will be directed by Ramesh Rout. While camera will be handled by director of photography(DP) Pratap Rout, the dialogue will be written by Basant Raj Samal.  are the producers. The director of photography (DP) is Pratap Rout. Music for the film has been scored by Prem Anand.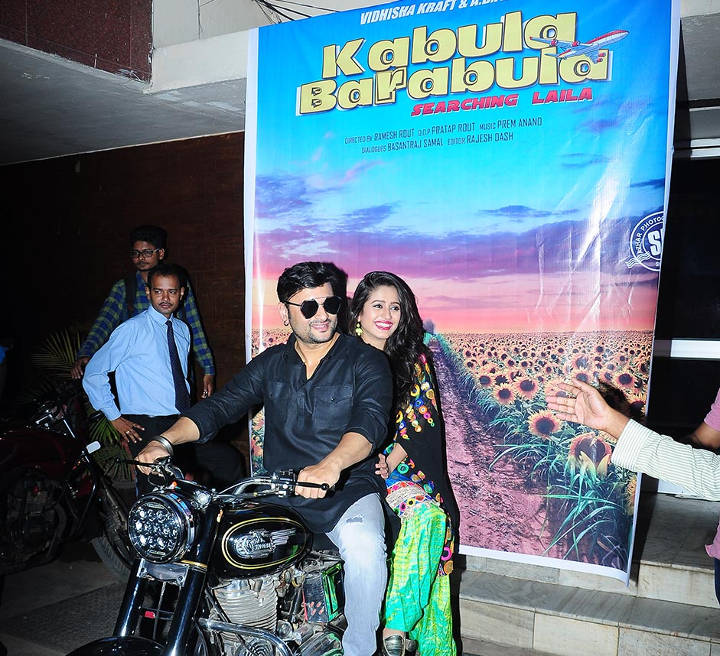 Kabula Barabula is a story of an illiterate village lad who struggles in a foreign land to get his love back. With no knowledge of English, the protagonist faces various odd situations abroad. He, however, overcome all odds and finally gets back his lady love.How, he finds his sweet heart and wins her heart will be unfolded during the coming Dusshera when the film will be released in the cinema halls across the state.
" Cine goers will love the film for it has a good story", said Anubhav. The romantic hilarious comedy will certainly entertain the viewers. The shooting locations- rural backdrop and exotic foreign spots — will be major attractions of the film, he added.