After a gap of 50 years Odisha get two medical college in government sector.
Koraput: The Odisha chief minister, Naveen Patnaik, dedicated the Saheed Laxman Nayak Medical College and Hospital (SLNMCH) to the  people of undivided Koraput in general and the tribals in particular, here on Monday.
Naveen, who arrived here in a chartered flight, urged the students and the teachers to serve the people with dedication.
It is after a gap of almost 50 years, the state has got a government medical college. The second government medical college, Pandit Raghunath Murmu Medical College, at Baripada in Mayurbhanj district would be dedicated to the people of north Odisha on Wednesday. With this the total seats in government me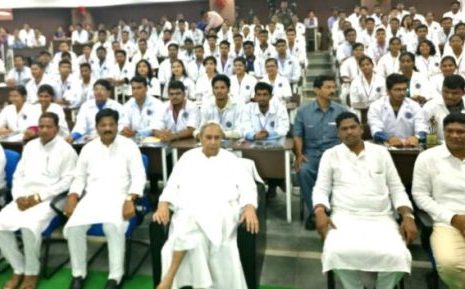 dical college has increased to 800 in the state.
Class in the new medical college, which has admitted 100 students in MBBS course, would start from Teacher's Day tomorrow. The college has now 22 professors and 28 assistant professors to impart teachings to the students.
The medical colleges with 100-beded hospitals attached to it would cater to the health need of the people in tribal dominated Koraput, Malkangiri, Rayagada, Nabarangpur and Mayurbhanj.
The three government medical colleges, SCB(Cuttack), MKCG (Berhampur) and VSS (Sambalpur) had come up in 1960s. Meanwhile, medical colleges like SUM, KIMS, Hi-Tech have come up in Bhubaneswar. A medical college in Rourkela and Bhawanipatna have also set up in private sector.
The state health minister, Pratap Jena, SC & ST Affaris minister Ramesh Chandra Majhi, MP Jhinna Hikaka were present at the function organized to inaugurate the medical college.