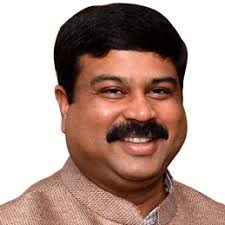 Bhubaneswar: The union petroleum minister, Dharmendra Pradhan, Friday inaugurated the piped natural gas (PNG) supply system in Nalco Nagar in the city. The Gas Authority of India Ltd.(Gail) will commence supply of cooking gas to about 255 houses in the employees colony of Central PSU Nalco.
Gail director of projects Ashutosh Karnatak said there is a plan to provide cooking gas through pipeline to about 25,000 households in the twin cities of Bhubaneswar and Cuttack by December 2019 as part of the City Gas Distribution (CGD) project. The project will cost Rs 1700 crore out of which Rs 400 crore would be spend in next three to five years, he added.
Stating that the number of PNG connections will be gradually ramped up in the next three to five years, Karnataka said after Nalco Nagar, connections would be provided to adjacent Jeevan Bima Colony and Maitri Vihar Colony, covering a total of 1,000 houses. Big hotels, hospitals and industrial units of the city would also be covered soon, he added.