CM Distributes Appointment Letters to 56 VAS, 158 LIs and 18 JFTAs New Recruits 
Bhubaneswar:The Odisha chief minister, Naveen Patnaik, Monday inaugurated the  workshop on ' Doubling of Farmers Income through Diary and Allied Farming Practices' , organised by state fisheries and animal resources development department(F & ARD). While the  Agriculture and F & ARD minister Dr. Damodar Rout presided over the inaugural function, Bhubaneswar MP Prasanna Kumar Patsani, Chief Secretary AP Padhi, Agriculture Production Commissioner Gagan Kumar Dhal , F & ARD secr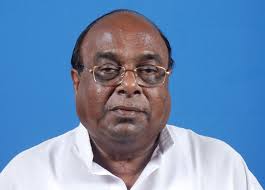 etary Vishal Gagan, Director Animal Husbandary and Veterinary Services Pratap Chandra Dash and OUAT Vice Chancellor, Dr. Surendranath Pasupalak also addressed the function.
On this occasion, the chief minister Monday distributed appointment orders to 232 technical persons which include 56 Veterinary Assistant Surgeons(VAS), 158 Live Stock Inspectors( LIs), and 18 Junior Fisheries Technical Assistants(JFTA).
The minister Dr.Rout said during the last three years, 676 new post have been created in the rank of VAS and LIs. Appointments have been made in 383 posts. In fisheries sector, 567 posts have been created during last 7 years and 547 posts have been filled up so far. He said that the balance posts would be filled up soon.
The inaugural session was followed by a technical session where in several experts spoke about the state government's achievement in fisheries and animal resources sector and the potentials in the sector.
As per the latest date of National Sample Survey Orgnisation (NSSO) the farmers' average house hold monthly income in Odisha has doubled during the period from 2003 to 2013. The contribution from fisheries and live stock sector was reported to be significant as there were 33.35 times increase from this source during the period. With 80% of total rural house hold in Odisha comprising of small and marginal farmers, the role of fisheries and live stock remain crucial for the state economy.
In ADR sector, about 6 lakh farmer have been extended  income generation activities by way of goat farming, poultry, diary and fodder cultivatio, Over 571 medium entrepreneurs have been promoted under commercial agriculture enterprise scheme. Similarly, in fisheries sector, 1,01,874 farmers have been extended livelihood options through fresh water, barackish water and marine fishing activities and 26,091 new entrepreneurs have been promoted under commercial agriculture enterprises and other department schemes .
Several new intiatives taken by F & ARD department including Odisha Fisheries Policy-2015, Odisha Poultry Policy-2015 and Odisha Bovine Breeding Policy-2015 have added to production and productivity. The annual fish production has increased from 2.60 lakh tonnes in 2000-01 to 6.08 lakh tonnes in 2016-17. Similarly, per day milk production has seen a quantum jump from 24 lakh liters in 2000-10 to 54 lakh liters in 2016-17. The egg production has experienced substantial increase from 20 lakh egg per day in 2001-01 to 54 lakh in 2016-17.
A new state plan scheme 'Mastya Pokhari Yojana' ( Mo Machha Pokhari) has been introduced including budget provision of Rs 96 crore. This facilitates creation of additional 2200 hectare of fresh water aquaculture farming with 50% financial assistance to farmers. The various services in fisheries sector are also made online today in tune with technology. The chief minister has also dedicated 'Animal Ambulance' in Berhampur and Cuttack urban areas with budget provision of Rs 1 crore to provide emergency service to sick and injured animals.