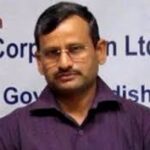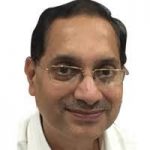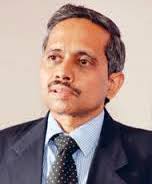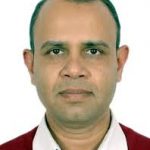 Bhubaneswar: A sweeping change in the top echelon of Odisha bureaucrats is expected on the eve of new year.
A reshuffle in the additional chief secretary (ACS) rank is likely as the Member Board of Reveneu Vipin Saxena is up for a Central posting. Saxena's Central deputation would make way for elevation of finance principal secretary Tuhin Kanta Pandey to the rank of additional chief secretary. And, this will lead to a change in the ACS rank.
Now there are officers in the additional chief secretary rank. Development commissioner R.Balakrishnan, Agriculture Production Commission Gagan Dhal,  Member Board of Revenue Vipan Saxena, Sangram Keshri Mishra(Warehousing Corproation),  Asit Tripathy (Home),  LN Gupta (MSME), Suresh Mohapatra(Forest & Environment), Sudarsan Pal Thankur(KBK Administrator) and GVV Sharma (Higher Education).
The government is expected to make some changes in the ACS rank to fill the post to be vacated by Saxena.
Meanwhile, the government has elevated four senior IAS officers of 1993 batch to the rank of Principal Secretary. Special secretary General Administration Ashok Meena, Panchyatraj secretary DK Singh, Excise secretary Nikunja Bihari Dhal and Information and Public Relations secretary Surender Kumar have been elevated to the rank of  Principal Secretary.
Similarly, 2002 batch IAS officers SN Girish, Dr.Krishan Kumar, Biswanath Mallik, Mahendra Kumar Mallik, Mrunalini Daraswal, Anand Chandra Siala and William Bilung have been pomoted to the rank of Commissioner-cum-Secretary.
The government has also promoted 2005 batch IAS officers to the rank of Commissioner rank. R Veenel Krishna, Patil Rajesh Pravakar, Hariballav Mishra, Debendra Mohapatra, Ratnakar Rout, Dasarathi Satpathy, Pratap Chandra Dash, Prafulla Chandra Pradhan, Nirmal Chandra Mishra, Madhusudan Mishra, Anjan Kumar Nayak, Benudhar Behera, Prasanna Kumar Jena and Debendra Kumar Jena have been elevated to the rank of Commissioner.  The IAS officers of 2009 batch–Bijaya Ketan Upadhya, Prasanta Kumar Reddy, V Jaykumar and N Thirumala Nayak have been promoted to the rank of Joint Secretary.
The sweeping promotions is likely to be followed by changes in the postings of officers in Secretary, Commissioner and Joint Secretary level.