CM Demands CIL Should Form Second Coal Company for Talcher in ODISHA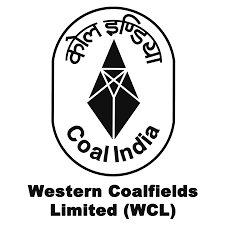 Bhubaneswar: The Odisha government on Thursday protested against the union coal ministry's move to allot four coal mines in the state to Nagpur headquartered Western Coalfiled Ltd.(WCL) instead of Odisha-based Mahanadi Coalfield Ltd.(MCL) of Central-sector Coal India Ltd. (CIL)
The chief minister, Naveen Patnaik, has written a letter to the union  coal minister Piyush Goyal, urging him to allot these mines in Odisha to MCL rather than any other coal subsidiary of CIL.
The coal ministry has decided to allot four mines– Rampia, Dip side of Rampia, Ghogarpalli and Dip extension of Ghogarpalli– to allot to WCL instead of MCL which is operating in Odisha.
"Operation of coal mines requires close coordination with the local administration for land acquisition, rehabilitation and resettlement of project affected families", said Patnaik in his letter and pointed out, "The WCL with its headquarters at Nagpur in Maharastra may not be in a position to effectively tackle the issues, which are critical to the smooth operationalisation of coal mines."
The MCL has achieved a record production of 143 million tonnes in 2017-18 fiscal and with a more focused approach toward rehabilitation and resettlement of the effected families, it can grow further in partnership with local communities.
It is, therefore, the chief minister has urged the union coal minister that the matter may be reexamined and the aforementioned coal mines of Odisha may be allotted to the MCL instead of another CIL subsidiary located away from the state.
Stating that in case MCL is unable to handle more coal mines in view of its existing commitments, Patnaik suggested that the CIL may consider to set up another subsidiary  for Talcher Coalfield and the MCL may further scale up its operation in the Ib valley region.