Bhubaneswar: Odia film actress Usasi Misra Sunday night was alleged molested by three persons at Derang in Angul.
The film actress who is also fearing in Odia Jatra(opera) was assaulted while she was preparing for a performance in a Jatra show at Derang under Kaniha police station.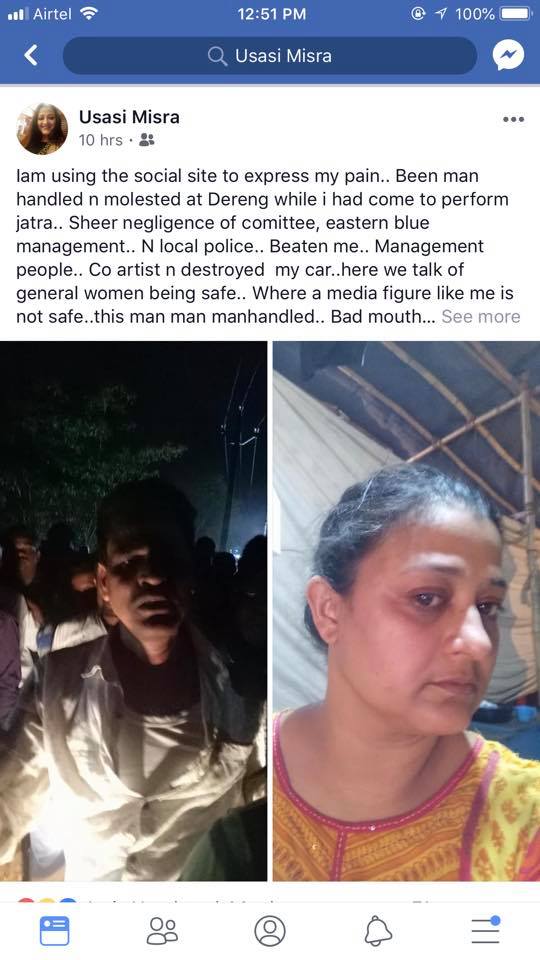 Usasi, in an FIR with the Kaniha police, has alleged that one Indramani Sahu and his two sons molested her and verbally abused her. The miscreants also damaged her car, she has alleged in her FIR.
"They molested and misbehaved with me. The miscreants tried to rip my clothes", Usasi has posted in her Facebook account.
Police have started investigation into the matter.