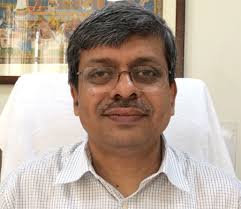 Bhubaneswar: Odisha has emerged as a top performer in the country in many important parameters of  Mahatma Gandhi National Rural Employment Guarantee Act (MGNREGA). The state lead the list at the national level  geo-tagging of the projects, creation of household level assets, convergence in construction of Anganwadi Centers and Rural Housing.
The state Panchayati Raj principal secretary, Deo Ranjan Kumar Singh, said:
"Odisha has scaled up its performance in MGNREGA and has topped the list at national level in some important indicators. In geo ID generation of the assets created under the scheme, the  State has achieved 98% against national average of 96%. State is now at the top ( around 81%) in creation of assets at household level under the scheme. Odisha has also topped the list in convergence of MGNREGA with anganwadi construction and rural housing. In the year 2017-18 total number of 5420 anganwadi centers and have been completed under such convergence. Similarly, in rural housing around 7.35 lakh beneficiaries have been assisted under this convergence. Around Rs.689 cr has been disbursed to beneficiaries of rural housing towards wage assistance in this year."
Earlier revealed the state's achievement in MGNREGA  at a high level meeting chaired by chief secretary AP Padhi, here on Thursday.  The Panchyati Raj special project director SN Girish presented the updates.
Reviewing the activities under MGNREGA, chief secretary Padhi directed different departments to take up more projects in convergence with MGNREGA for creation of additional jobs and assets. Development commissioner  R.Balakrishnan advised taking up road connectivity projects to remotest areas under the scheme in convergence with state funds.   It was further decided to include drinking water projects in remote tribal areas under the scheme.  Target was set to scale up utilization level to Rs.3000 cr during the FY 2018-19.
Available data show, a total number of 7427 farm ponds /multi-purpose farm ponds have been completed under NGNREGS during the year 2017-18.  Similarly, 2338 number of dug-wells, 1234 play grounds, 3,473, vermin compost pits , 4,566 water bodies renovation ,  9549 land development projects, 3074 check dams and 16,644 rural connectivity projects have been completed under the scheme during the year.  The percentage of fund utilization in agriculture and allied sectors from the scheme has been scaled up to around 72% against national average of 68%.
During the year 2017-18 Odisha has utilized highest ever amount of Rs. 2515 cr from MGNREGA and has created 9.22 cr person days of engagement. The utilization in the FY 2015-16 was around Rs 2000 which was raised to around Rs.2100 cr  in 2017-18. Target was set further scale up this utilization to Rs. 3000 cr during 2018-19.
Forest & Environment additional chief secretary Suresh Mohapatra, Finance  principal secretary  Tuhin Kanta Pandey, Fisheries & Annimal Resource Development secretary Vishal Gagan, Works secretary Nalinikanta Pradhan were present at the review meeting.