Bhubaneswar: Why BJP legislator Dilip Ray is planning to quit the saffron party?
Ray, who joined the BJP before the elections and got elected from Rourkela assembly seat, is feeling suffocated in the party now. His presence in the party and particularly in the BJP Legislative Party makes the two union ministers– Dharmedra Pradhan and Juel Oram– from the state uncomfortable. In Sundergarh district politics, Juel is being overshadowed by Dilip's personality. And, in the state politics Dilip is more acceptable then Pradhan among the voters. So both Dharmedra and Juel want to cut him into size. But, given the popularity Dilip is enjoying not only in his constituency but also in the state, the duo are not able to put him down.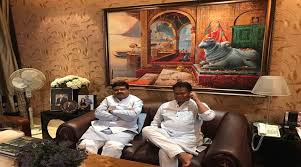 It is not that the two union ministers are in good of relationship. It is not that they have joined hands to put hurdles on the path of Dilip. They operate in their own ways to checkmade the Rourkela law maker.
The Brahmani bridge and the IGH hospital projects are not coming up in Dilip's constituency despite the prime minister Narendra Modi's promises and the union surface transport minister Nitin Gadkari and health minister JP Nadda's assurance surprises many.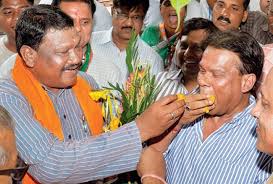 But, Dilip believe that this being deliberately done at the behest of the two union minister to humiliate him before his electorate
Soon after his election to state assembly with an impressive margin in 2014, Dilip become a darling of Modi. His contribution for winning the Sundergarh Lok Sabha seat was also well recognised by the prime minister. Perhaps two union minister nursed animosity out of  jealousy.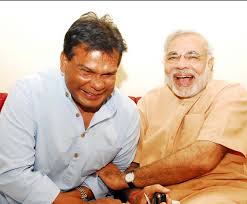 Targeted from two powerful Central ministers of his own party, Dilip now must be realising that enough is enough.
What, in fact, might have motivated Dilip to plan quiting the BJP is the state government's soft hand extended toward him. The way the  state government is  clearing his proposal for setting up   Chilika Lake Resort project at Satapada, must have impressed the former BJD parliamentarian.
Dilip may not join BJD or BJD may not take him in the party, but Dilip will certainly remain obliged to Naveen Patnaik government. For, Dilip's first love is hotel business.