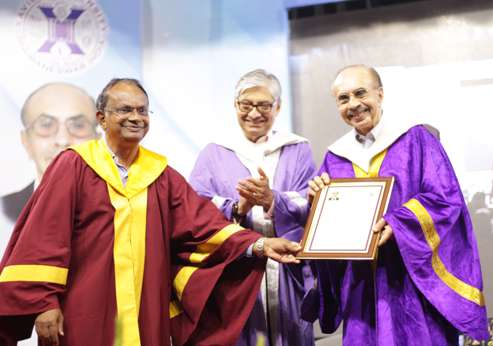 Bhubaneswar:Godrej group chairman Adi Godrej delivered the foundation day lecture of the  Xavier Institute of Management Bhubaneswar (XIMB), here on Wednesday.
"This is an interesting time for consumer goods industry and the right time for companies to seize the opportunity at hand," said Godrej. He said that the consumers' first thinking and approach are important  in the booming and lucrative sector of FMCG.
On this occasion, Godrej was conferred with the honorary doctorate in management by the  Xavier University Bhubaneswar (XUB). This is the first honorary degree conferred on anyone by the University since its inception in 2013.
XIMB and XUB chairman Rajive Kaul and vice chancellor and director Dr. Fr. Paul Fernandes graced the occasion.