Rourkela:Rourkela boy Arpan Lakra is leading Odisha football team in 74th National Senior Men's Football Championship for Santosh Trophy 2019-20. The East Zone qualifying round being held at Kalyani in West Bengal.
Arpan's selection as captain of Odisha team has been welcomed by the steel city and also the Rourkela Steel Plant. Arpan is son of J Lakra, senior technician of communication engineering department of RSP.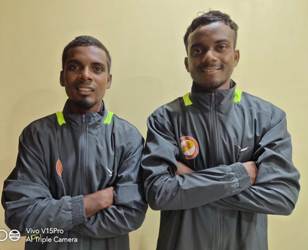 Another highlight of the achievement is that his brother Arbind Lakra is also in the team playing for the state in the tournament. The tournament which started on 21st September will conclude with the final match on 26th September.
It is worth mentioning here that the talented duo has been representing Odisha for the last two years. While Arpan is a midfielder, Arvind plays in the forward line. Both have graduated from Ispat College, Rourkela.