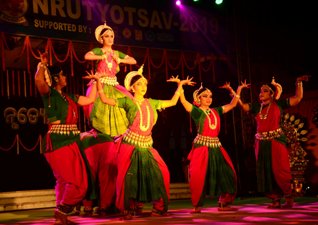 Rourkela: The 22nd Vedvyas Sangeet Nrutyotsav-2019, the 5-Day long annual festival of classical dance, classical vocal, folk dance and tribal dance got off at the open-air stage of Bhanja Bhavan, here on Friday.
Spectacular Odissi dance, Dula Biha dance and Raibhense folk dance enthralled the audience in the inaugural evening.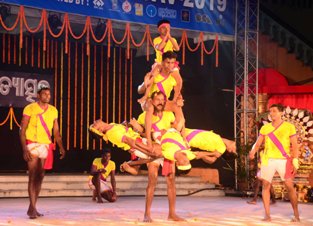 Padma Shri Awardee Haldhar Nag inaugurated the festival in the presence of Raghunathapalli BJD MLA Subrat Tarai. The festival which finds place in the culture calendar of the state is being organised by Bhanja Kala Kendra, the cultural wing of Bhanja Cultural Trust and a leading Socio-cultural organisation of the state.
Tarai in his speech appreciated the festival which showcases classical and folk dances of different parts of the country. He congratulated the organizers for bringing myriad of classical and folk dance under one umbrella.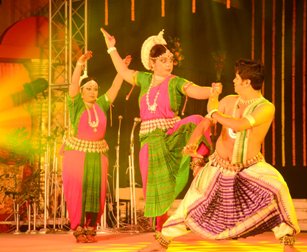 The programme unfolded with a riveting Odissi dance performance by the artists of Bhanja Kala Kendra, choreographed by Guru Durga Charan Ranbir and directed by Guru Niladri Mohanty.
A scintillating Dula Biha dance presented by Padmashri Haladhar Nag and artists from Bargarh was a visual treat. Folk artists from West Bengal enthralled the gathering with a Martial Art folk dance. The rhythmic music and spellbinding dance performance had the discerning audience clapping for an encore.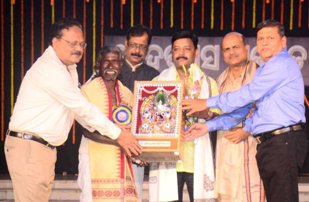 The grand evening was given an ideal start with the presentation of State Anthem 'Bande Utkal Janani' by a group of young students of Bhanja Kala Kendra.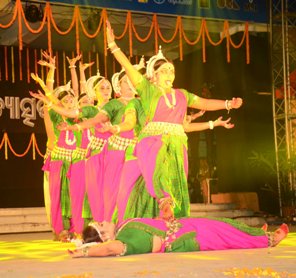 The president of Bhanja Kala Kendr, P K Mohanty, vice president Radha Krushna Mohapatra, vice president PK Mohapatra and adviser Aseem Behera also spoke on the occasion. Sasank Pattnaik anchored the show.