Bhubaneswar: Odisha governor Ganeshi Lal conferred the 2nd edition of prestigious Odisha Excellece Award (OEA) on eminent educationist Sabita Patnaik, here on Sunday. Total 20 awards were given to 17 personalities and 3 organisations.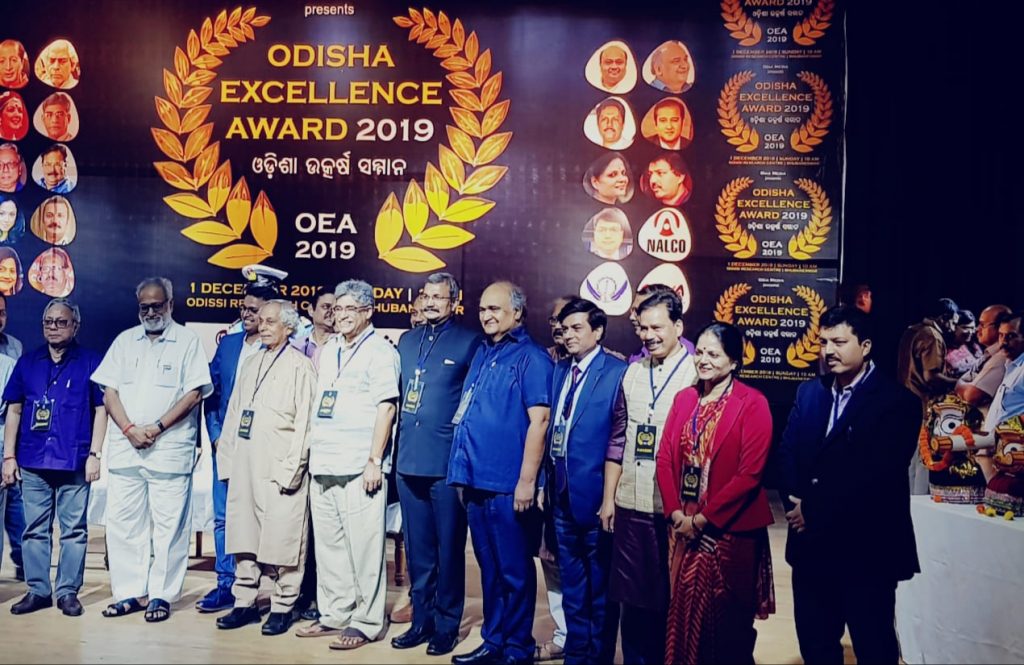 Organised by leading media and publishing house Odia Media the award event was held at GKM Odissi Reaserch Centre. Odia Media director Subhransu Panda presided over the function which was also graced by Padma Vibhushan Dr Sitakant Mahapatra.
The list of awardees includes Padma Shri Prafulla Kar for Music, Padma Shri Sudarshan Sahoo for Art, Padma Shri Ileana Citaristi for Dance, Sri Jagadananda for Social Service, Haraprasad Das for Literature, Ajit Das for Theatre, Mahasweta Ray for Cinema, Arun Bothra for Public Service, Anuradha Biswala for Sports, Sandeep Sahu for Journalism, Jagadish Prasad Naik for Entrepreneurship, Arun Kumar Sabat for Motivation, Dr Akshay Kumar Rout for Health, Priyadarshi Pany for Leadership, Sabita Patnaik for Education, Prashant Sahu for Information Technology and Trinath Lenka for Wealth Management.
Likewise three Institutions/organisations were nominated for this much awaited State Level Award. NALCO for Corporate Social Responsibility (CSR), Vajirao IAS Academy for Coaching and South Orissa Voluntary Action (SOVA) for Community Development also received Odisha Excellence Awards.