Bhubaneswar: The Wildlife Crime Control Bureau (WCCB) has started a probe into the complexity of international smugglers in Pangolin poaching in Odisha.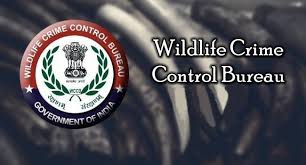 A two-member team of WCCB headed by Debendra Singh Rathore from Jabalpur office, has arrived in Odisha to investigate into the illegal trade in Pangolin The is going to interrogate the poachers on Saturday. Seven of the 12 arrested have been brought on remand for further investigation by WCCB team.
The team had meeting with Athagarh DFO Sasmita Lenka on Friday. The members examined the video clips used by poachers to deal with the smugglers . They also inspected the seized items from the poachers.
Launching ' Operation Pangolin', the Athagarh forest officials have arrested a gang of 12 poachers and seized Pangolin scales and other wildlife body parts from them. On interrogation the poachers have disclosed that traders from countries like Chine, Vietnam, Mianmar are smuggling these items to their country and sold at a premium. Pangolin scales are high on demand as it has medicinal value.
Pangolins are poached from the forests of Athagarh, Boudh, Nayagarh, Dhenkanal and Angul.