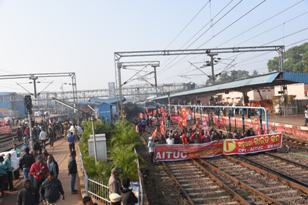 Bhubaneswar: The 24-hour nationwide Bharat Bandh call given by trade unions disrupted the normal life in different cities and towns of the State. The vehicular traffic and train services were affected across the State due to bandh.
Ten trade unions have participated in strike to protest against Centre's decision for disinvestment, privatisation and anti-labour policies. They are pressing for 12-point demands which includes fixing minimum wage and equal wage for equal work.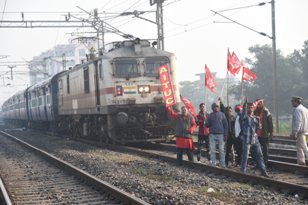 The trade unions are the CPI(M) affiliated-Centre of Indian Trade Unions (CITU), Indian National Trade Union Congress (INTUC), All India Trade Union Congress (AITUC), Hind Mazdoor Sabha (HMS), All India United Trade Union Centre (AIUTUC), Trade Union Coordination Centre (TUCC), Self, Employed Women's Association (SEWA), All India Central Council of Trade Unions (AICCTU), Labour Progressive Federation (LPF), and United Trade Union Congress (UTUC).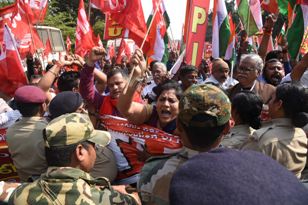 While Congress joined the bandh in Odisha, the ruling Biju Janata Dal (BJD) did not extend its support to the protest. However, the BJP-affiliated Bhartiya Mazdoor Sangh did not participate in the nationwide strike.
Photo by Atulya Mohanty