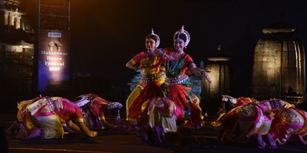 Bhubaneswar: Pallavi Das from US enthralled the audience on the second day evening of Mukteswar Dance Festival, here on Wednesday.
Pallavi presented Shivam Dhi Mahi in Mangala Charan.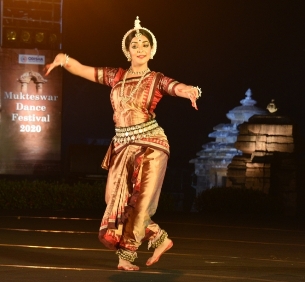 Benudhar Dash presented Krushnaanurang based on raag Jhinjhoti and taal Khemta. The dance was choreographed by Guru Bichitrananda Swain and music was composed by Guru Ramahari Das with rhythm support from Guru Dhaneswar Swain.
The evening started with a Shiva Bandana by Vikash Sukla and his choir.
Suraj Sahu and Manoj Pradhan presented chakrabaki pallavi based on taal Ek Tali in duet. Then the duo came up with Ardhanariswara choreographed by Guru Durga Charan Ranbir.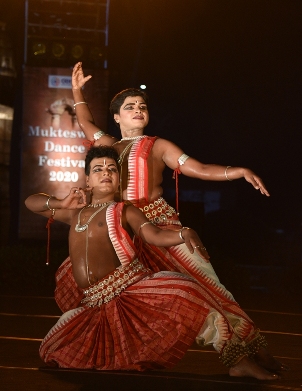 The evening came to an end with a group dance by Guru Pankaj Charan Odissi Research Foundation. While the first presentation was a invocation of Lord Shiva-Om Naamah Shivaya– in mangala charan. It was based on raag Sankara Bharana on taal Ek Taali. This was followed by another presentation Gatibilasha Pallavi choreographed by late Guru Pankaj Charan Das.

Odisha culture secretary Manoranjan Panigrahi, Utkal Culture University vice chancellor Byamokesh Tripathy, Odisha tourism joint director Utpal Kumar Pati and GKCM Odissi Research Centre chief executive Sangita Gosain graced the day two evening of the Mukteswar Dance Fesitval organised by Odisha Tourism department.