Bhubaneswar: The Odisha chief minister has directed the top bureaucrats of chief secretary rank to hold Promotion Adalat in the last week of January every year. This year the Adalats will sit on January 28,29 and 31.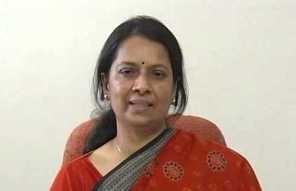 The chief secretary, Asit Tripathy, will hold the Promotion Adalat at CM's grievance cell and will dispose of cases of revenue and disaster management, planning & convergence, rural development, steel & mines and forest & environment.
The development commissioner, Suresh Chandra Mohapatra, will sit in Gopabandhu Academy and dispose of cases of higher education, science & technology, S & ME, public enterprises, sports & youth services, labour & ESI, skill development and technical education, excise and information & public relation departments.
Agriculture production commissioner Pradipta Kumar Mohapatra will meet aggrieved employees of water resources, cooperation, works, SS & EPD, FS & CW, C & T(C), C & T(T) , and F & ARD departments at Krishi Bhawan.
Additional chief secretary RK Sharma will sit at Kalinga Stadium confernce hall to dispose off cases of W& CD, finance, IT, energy, tourism, and OLL & C departments.
Additional chief secretary Pradeep Kumar Jena will hear grievances of A & FE, H & FW, PA, ST & SC, home, GA & PG department at SIRD conference hall.
Similarly, additional chief secretary Mona Sharma will hear promotion related grievances of PR & DW, law, H & UD, E & IT, Industries and MSME at Idco conference hall.