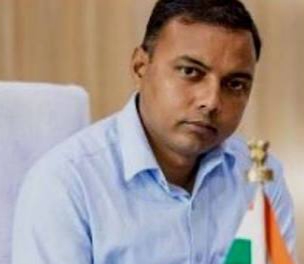 Bhubaneswar: Worried over uncontrolled movement of human beings in the city after the opening of air and train travels, the Bhubaneswar Municipal Corporation (BMC) is going to appoint Covid Sachetak to keep an eye on the activities going on in the State capital.
The Corporation will engage 25 Covid Sachetaks in each ward. The Sachetaks would be drafted from Biju Yuva Bahini, SHGs and NGOs, local clubs and local volunteers. The Corporation would issue ID cards to the members passing on some authority.
The members will monitor the family under home quarantine about their adherence of guidelines and also make provision for smooth supply of household essentials/medicines to them.
Besides ensuring standard practices of social distance, wearing of masks, the members will also keep a watch over function/ceremony and check numbers of participation in it.
The members will act as a watch and ward mechanism for the BMC in fight against COVID. They should inform the local Ward Officer/Zonal Deputy Commissioners/llCs against violation of social distancing measures like huge gathering/crowding etc. They will also check the social distancing norms adopted by the daily markets/shop owners etc.
Issuing a SOP for 'Community Participation for Fight against COVID-19', the Corporation commissioner Prem Chandra Choudhrya has has stated that some of the individual habit needs change for which community engagement is essential.

As per the SOP, the zonal deputy commissioners will take step for formation of a Ward level Committee (WLC). The Committee should comprise around 25 members. Out of all the members five members will be mentors who should be elderly people and the rest will form the executive committee and should be within the age group of 25 to 40 years. All the members of the Committee will be designated as 'Covid-Sachetak'.