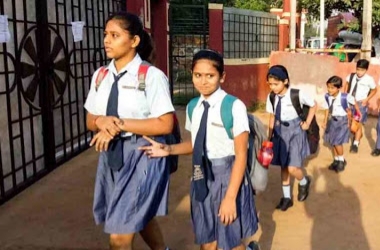 Bhubaneswar: Classes for students from IX to XII will resume in November for which the guidelines and standard operating procedure (SOP) are being prepared by the School and Mass Education Department.

School and Mass Education Minister Sameer Dash stated, a meeting of senior officials was held yesterday to discuss the modalities for the re-opening of Classes from IX to XII. Schools will open in November and the SOP to be followed by the authorities, keeping in view the Covid-19 pandemic situation, is being drafted. It will be ready soon.

Dash said discussions will also be held with District Collectors and district education officers (DEOs) in a phased manner on this regard.

The School and Mass Education department started consulting the Parents' Association and several other stake holders in order to open schools in November as well.
By Aditya Nayak