New Delhi: Kendra Sahitya Akademi's Festival of Letters begins from Sarurday. This year, the Akademi holds its biggest annual festival for the literature-lovers of Delhi and NCR.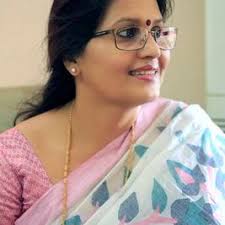 The Festival includes about 40 programmes and participation of more than 400 writers and scholars representing around 60 languages. Dr. Itirani Samanta, writer and editor of Odisha's largest circulated Odia literary magazine Kadambini, will read out short story at the Festival. Odia poet Prabin Kabi will recite poetry in the Festival.
The Festival of Letter will begin with the Exhibition of Sahitya Akademi's activities and achievements in 2022.
Union culture minister Arjun Ram Meghwal will inaugurate the Exhibition.
Sahitya Akademi Award presentation ceremony, the chief event of the Festival, is scheduled to be held on 11 March at the Kamani Auditorium at 5.30 p.m. Upamanyu Chatterjee, distinguished English writer and scholar, will be the chief guest at the ceremony. Justice Dipak Misra, former chief justice of India, will deliver the prestigious Samvatsar Lecture.
Other events include seven Writers' Meets, 15 programmes of Literary Readings, 13 Symposia, besides Narichetna, Asmita, Kathasandhi, Meet the Author and People and Books programmes have also been scheduled. Spin-a-Tale, a programme specially for children and cultural programmes such as Braj ki Holi, Qawwali, Sahitya evam Abhinaya: Text to Performance will also be part of the Festival.
K. Sreenivasarao, Secretary, Sahitya Akademi, said that this year the Festival of Letters is centred on 'Indian Literature and Unity of Cultures'. Apart from the programmes like Purvottari, Tribal Writers' Meet, Yuva Sahiti, Spin-a-Tale, LGBTQ Writers' Meet and a National Seminar, this year there will be new additions such as All India Poets' Meet, forcussing on the G20 theme – One Earth One Family One Future, besides panel discussion on Education and Creativity, Diplomacy and Literature, and Literature and Women Empowerment.
The National Seminar will be on "Memories of Epics, Indian Independence Movement and Nation Building". Vishwanath Prasad Tiwari, eminent Hindi poet, critic, and Fellow of Sahitya Akademi, will inaugurate the Seminar, and Ashis Nandi, eminent social theorist and critic, will deliver the keynote address. Highlighting the significance of mother tongues, there will be a panel discussion on Importance of mother tongues. Also panel discussion on Epics of Tribal Communities of India, Sanskrit Language and Indian Culture. Some other significant programmes include talks by Kailash Satyarthi, eminent social reformer and Nobel Laureate, and by Sunilkant Munjal, eminent entrepreneur and author, at People and Books programme, Abdus Samad, eminent Urdu fiction writer, will read out from his writings at Kathasandhi programme, and Ushakiran Khan, eminent Maithili and Hindi writer, will read out from her writings and interact with the audience at Meet the Author programme.
A delegation of Kazhak writers will be present during the entire Festival. Indo-Kazak Writers' Meet and a panel discussion on Indian Literature Abroad will also be part of the Festival. There will be exhibition of Sahitya Akademi publications and their sale on attractive discount during the week, daily from 10 am to 7 pm.
Some of the distinguished litterateurs, publishers, actors, directors and the media personalities taking part in the Festival are Surjit Patar, Leeladhar Jagoori, Ashish Nandy, Sheen Kaaf Nizam, Abhiraj Rajendra Mishra, Y.D. Thongchi, Arjun De Charan, Mohan Agashe, Ketan Mehta, Dayaprakash Sinha, Sonal Mansingh, Jatin Das, Mrinal Miri, Atul Tiwari, Ved Pratap Vaidik, Alok Mehta and Aoka Ghosh, etc.