Bhubaneswar: JSP Foundation, the social arm of Jindal Steel & Power, has provided food to more than 3 lakh devotees, under its Mission Zero Hunger programme, during the World famous Jagannath Rath Yatra at Puri. The Foundation, under the guidance of its Chairperson Smt. Shallu Jindal, also provided chilled drinking water and glucose packets to the devotees during the festival.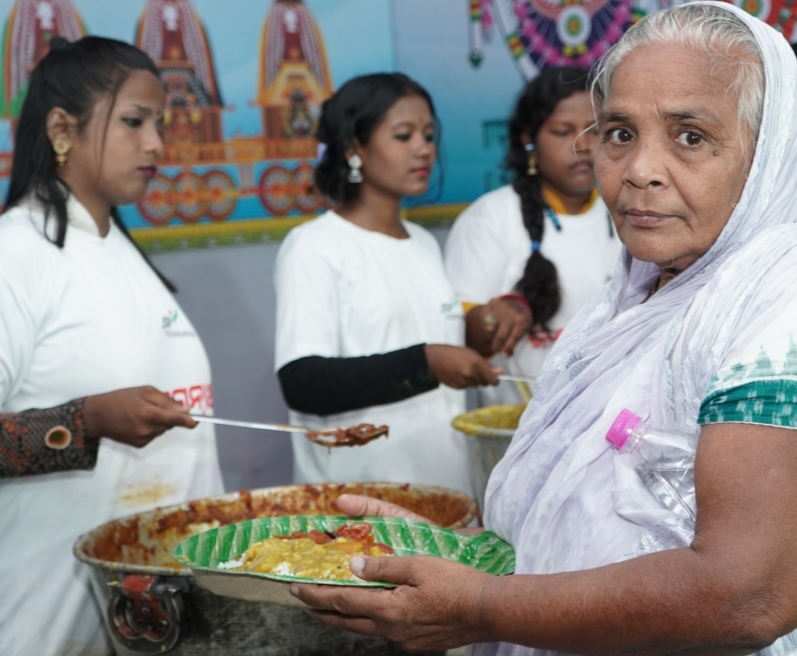 In coordination with the district administration, JSP Foundation commenced its services on Netrotsav Day, 19th June 2023 and will continue till Sunabesha. A team of 100 volunteers are serving the devotees at a specialised stall Bus Stand, near Sri Gundicha Temple, Puri. The devotees are given freshly prepared traditional Odia meals which included rice, dalma (medley of lentils and vegetables), and khatta (chutney made from tomatoes, jaggery, and dates).
Thanking the lord Jagannath, Chairperson of JSP Foundation Shallu Jindal said, "We believe that service to humanity is service to God and are very grateful to Lord Jagannath's Divine Grace for the opportunity to serve the devotees. Under our Mission Zero Hunger we are trying to provide food to the needy and vulnerable, so that everybody coming to participate in this grand festival, get their full meal and none goes hungry,". 
The Foundation also distributes 5000 glucose packets among devotees at Badadanda on Rath Yatra day. To assist various frontline government officers, employees and volunteers, the Foundation provided 700 raincoats to the district administration. In addition to this, the deployed two chilled drinking water vans of 1000 litre capacity each for distribution of drinking water among the devotees.
Keeping in view of the flow of the devotees to JSP Foundation's Stall, the management has decided to increase the target of providing hot cooked free meals to cater to all till Suna Besa 30th June early morning, i.e. at the close of Subabesa, without any interruption.