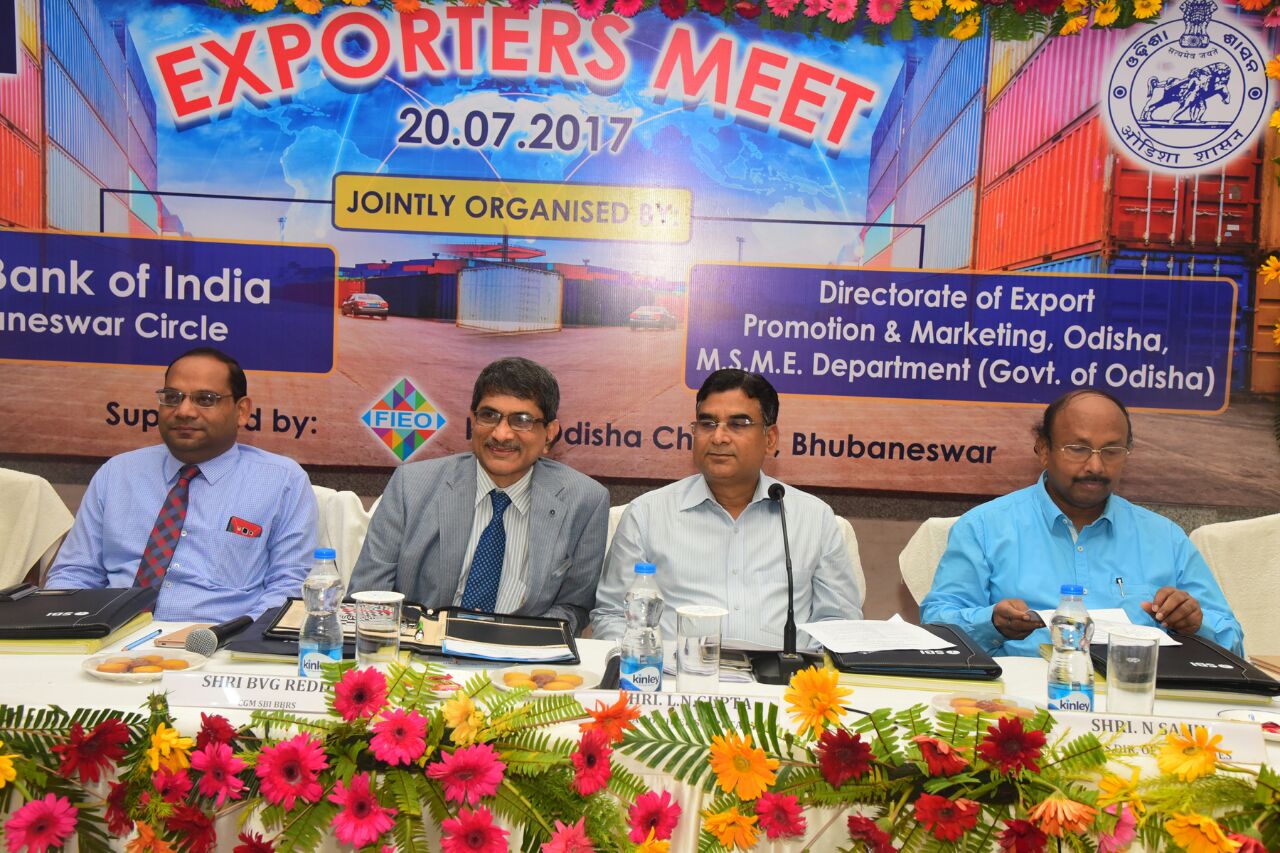 Bhubaneswar: The state government is soon going to put in place the new Odisha Export Policy 2017 with an aim to achieve an export turnover of Rs 1 lakh crore by 2025.
"Our vision is to achieve an export turnover of Odisha to the tune of Rs.1 lakh crore by the year 2025, said the MSME additional chief secretary,L.N. Gupta, while addressing a seminar on Export Finance jointly organised by the Director, Export Promotion & Marketing, Odisha and State Bank of India, Bhubaneswar in collaboration with FIEO
Odisha Chapter, here on Thursday. Gupta added that the draft Odisha Export Policy, 2017 has been prepared through FIEO, which is being discussed with the relevant stakeholders and finalised soon. The Export Policy will be in alignment with the Foreign Trade Policy of India, 2015-20. The new Odisha Export Policy would lay emphasis on promotion of exports both from the traditional and non-traditional sectors.
He said that the export turnover had increased to Rs 19,082 crore in 2015-16 from a meager Rs563 crore in 2001-02. It has further risen upto Rs 40,872 crore during 2016-17 registering an increase of 114% over the turnover of the previous year. He hoped that with operationalisation of Inland Container Depots (ICD) at Jharsuguda and Balasore and testing laboratories and EIA of MPEDA, which are nearing completion, the export turnover from the state will get further boost.
The CGM, State Bank of India, B.V.G. Reddy, DGM Uma Shankar, director of industries, Niranjan Sahu, director export promotion & marketing, RR DAS, and  FIEO Odisha chapter head, Ramesh Mohapatra, also addressed the seminar. U.L.N. Chainulu, branch manager, ECGC, Bhubaneswar,  S.K. Sahoo, director, MSME-DI, Cuttack and  S. George, asst.director, MPEDA , P.M. Dwibedy, deputy director, DEP&M, gave presentation about the services offered by their organizations.