Bhubaneswar: There is a mad rush for chromite mines as Odisha government put two mines in the auction block in July, this year. All the big ticket mining companies of the country are in the race to acquire the mines .
Sources in the State directorate of mines told India Whispers that 19 companies have participated in the bidding process, which closed on Saturday.
While 12 companies have participated in the bidding for Saruabil chromite block, 13 have submitted bid papers for Kamarda block. Six are in the race for both the mines.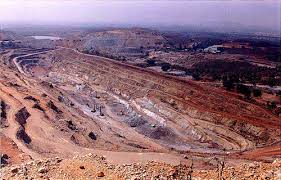 Country's prominent mining companies like Tata Steel, Adani Exports, Essel Mining & Industries of Aditya Birla Group, IMFA, Rungta Mines, Jindal Stainless Ltd. Triveni Earthmovers, Misrilalla Mines and BC Mohanty are in the race for the chromite mines in Odisha. Tata Steel, Rungta Mines, Triveni Earthmovers, Misrilala Mines of Kolkat , TS Alloys of Bhubaneswar, and Jindal Stainless of Haryana have bid for both the mines. While Essel Mining, IMFA, Adani Enterprises of Gujarat, Ramgad Minerals of Karnataka, Richiline Project of Kolkata and Arba Trends of New Delhi have filed papers for Saruabil mines only, BC Mohanty, Kalinga Enterprises of Rourkela, Debabrata Behera of Kashvi Power & Steel, Bhubaneswar, Lal Traders , Babanna Jayanagar of Bangalore, Shanti GD Ispat & Power of Raipur and Anand Exports bid only Kamarda chromite block.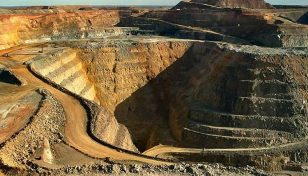 The Saruabil chromite mines, spreading over an area of 246.858 Ha in the villages Saruabil, Kamarda and Talangi under Sukinda tehsil of Jajpur district, is now with Misrilala Mines.
Similarly, the Kamarda chromite mines, speading over an area of 107.24 Ha in the villages Kamarda, Balipada and Tailangi under Sukinda Tehsil of Jajpur district, is now with BC Mohanty.
The leases of the two merchant chromite mines coming to an end on March 31, 2020 as per the MMDR Amendment Act, 1915.
The State government in July, 2019 had floated global tender inviting biddings for Saruabil and Kamarda chromite mines. The bidding closed on September 21, 2019.